Tuesday June 16th
9:00 Rendezvous 78 Third St. Turners Falls $6
Sir Richard Bishop & His Freak of Araby Ensemble
Oaxacan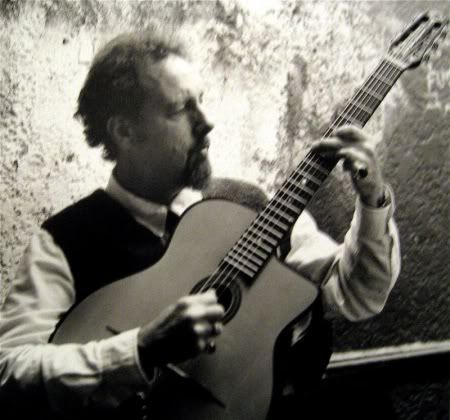 As the guitarist for the Sun City Girls throughout their 25 year career, Richard Bishop has traversed musical landscapes from skronk to Indo/Middle Eastern/Asian influenced improv and composition. Sir Richard has just completed a new LP on Drag City, which sees him revisit his Lebanese roots (his grandfather is from Lebanon).
The performance will celebrate the musical voices

of

the Middle East and North Africa, especially from the late 1960s and early 1970s. Electric guitar with percussion is the main focus and will include interpretations

of

songs by some

of

the Middle East's most vibrant composers (Mohammed Abdel Wahab, the Rahbani Brothers, Farid Al-Atrache and others). Many

of

these songs are inspired by the late Omar Khorshid- "King

of

Arabic Guitar", who played in Abdel Wahab's orchestra and also accompanied the great Oum Khoulthoum on many occasions. The music will be melodic, vibrant and dynamic, and also may be challenging to listeners who may not be familiar with the electric sound that permeated the countries

of

Egypt, Lebanon, Palestine and Syria 40 years ago. The collection

of

songs will nicely represent the changing moods and energies that always permeate this region

of

the world. Expect a very rhythmic evening with endless spurts

of

melodic and psychedelic transcendental guitar.
myspace.com/sirrichardbishop
myspace.com/oax